Multinet Open Wifi Network
Multinet Leads Innovation with Region's First Open Wi-Fi Deployment.
Mutinet and TIP will soon be implementing Open Wifi over its fiber network that spans the entire country, covering more than 120 cities, across more than 14,000 kilometers and commits to providing Open and Disaggregated Solutions for the people of Pakistan.
READ MORE
#Multinet #TIP #Innovation #OpenWifi #Connectivity #MultinetPakistan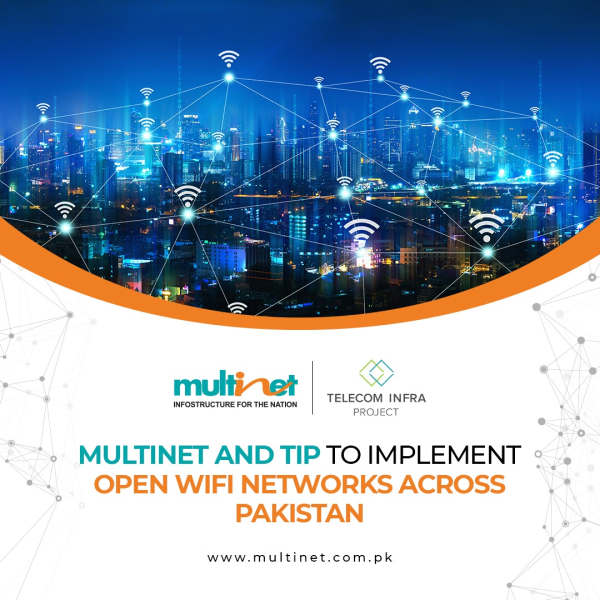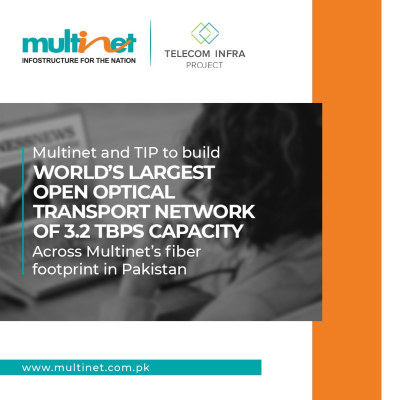 Multinet Optical Transport Network
Multinet and TIP to build the World's Largest Open Optical Transport Network of 3.2 Tbps capacity across Multinet's Fiber Footprint in Pakistan.
Multinet, Pakistan's business communications company of choice, today announced that it will be upgrading its optical transport network that spans the entire country covering more than 120 cities, across more than 14,000 kilometers.
READ MORE
#TIP #OpticalNetwork #DigitalFootprint #FiberNetwork #MultinetPakistan
Team Multinet was awarded certificates by Telenor for our contribution as a reliable partner.
Providing uninterrupted connectivity solutions amidst the floods.
#Telenor #Partner #Reliability #Connectivity #MultinetPakistan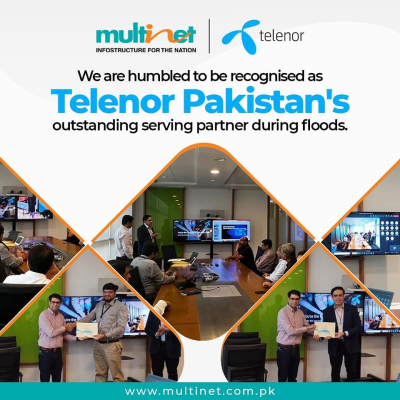 The 4-day enriching intervention program trained our employees on how to become Future Leaders.
The certificates of participation were awarded to our employees by Mr. Adnan Zaidi – COO & Chairman SCOMM of Multinet Pakistan, in a ceremony held at the Multinet Head Office.
#SCOMM #Leadership #Xpedition #Training #MultinetPakistan
Lahore Chamber of Commerce & Industry recognized Multinet, Pakistan's pioneering #ICT #enabler, for its contribution to the #technology landscape of the country.
#Multinet has been bestowed with this honor second time in a row.
The honorable President of Pakistan graced the event.
Atif Tahir (Vice President Business) received the prestigious accolade on behalf of #MultinetPakistan.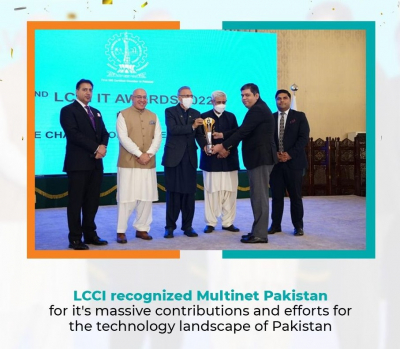 Cloud Computing Certificate
The management system of Multinet Pakistan (Private) Limited has been assessed and certified as meeting the requirements of ISO/IEC 27001:2013.
For the following activities, ISMS applies to Multinet's Cloud Computing function. (Infrastructure as a Service and Storage as a Service).
#IaaS #SaaS #CloudComputing #CloudCertified #MultinetPakistan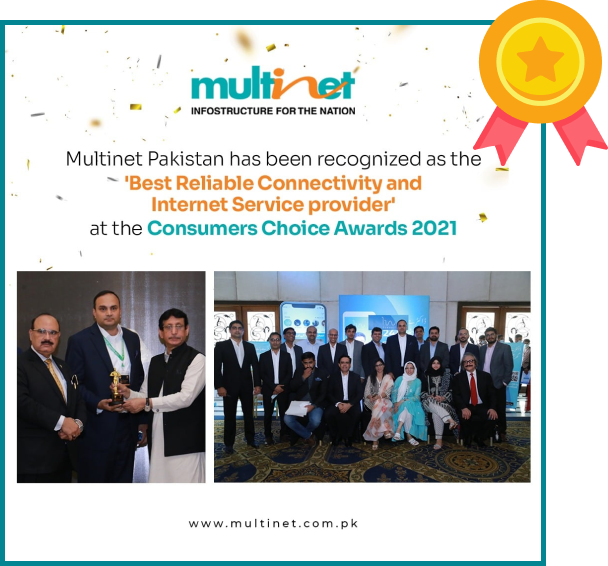 Best Reliable Connectivity and Internet Service Provider
Team Multinet has been recognized as the 'Best Reliable Connectivity and Internet Service Provider' at the 15th Consumers Choice Awards 2021.
#ConsumersChoice #MultinetPakistan #Multinet #Pakistan
Mr. Adnan H. Zaidi, COO – Multinet Pakistan, receives the prestigious accolade from the Honorable President of Pakistan, Dr. Arif Alvi, in recognition of the accomplishments and strides made by Multinet Pakistan for #Information and #Communications #technology in Pakistan.
Team #Multinet #Pakistan feels honored at this achievement and pledges to put its best foot forward in the future as well to develop and improve the ICT infrastructure of Pakistan.
#LCCIITawards #MultinetPakistan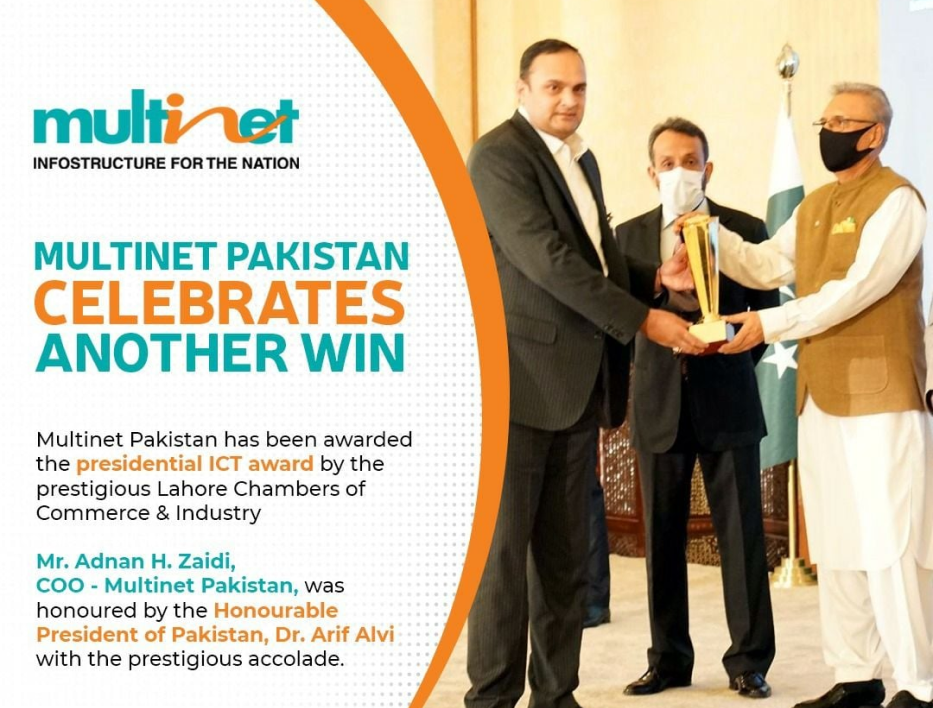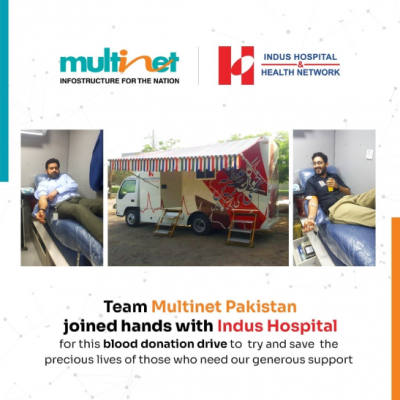 Multinet Pakistan in collaboration with The Indus Hospital organized blood donation drive at Multinet's Head Office.
Our employees understand that their blood donation can save a precious life, do you?
#BloodDonation #BloodDonors #BloodDrive #MultinetPakistan #IndusHospital
The journey of Multinet started by Mr. Adnan Asdar Ali to reform telecommunication sector for benefit to masses, now has over a thousand Adnan Asdar Ali obsessed with the cause in our team.
We are proud of our leader and stand by him in his mission of "purpose, purpose and purpose then profits" in the realms of connectivity, communication and infrastructure.
Proud of being the team members of Adnan Asdar Ai – Sitara e Imtiaz.
#AWARDS2021 #Sitaraeimtiaz #multinet