Multinet Managed Services offer a wide array of IT and allied services necessary for day-to-day operations of every enterprise. We help perform all tasks from critical to core operations inan efficient and cost effective manner so that you can focus on business growth.
Following services are offered under the Managed Services umbrella:
Managed IT Services
BPO Services
Managed Security Services
Managed Telecom Services
Globally, IT outsourcing is a well proven and highly successful 'managed services' business model. Multinet can help you infuse efficiency in your IT operations by providing end-to-end managed services of all network components vis-a-vis routers, switches, LAN, servers, desktops and value added service networks like POS Networks, ATM Networks, SCADA etc.
Multinet can enhance your company's daily operations by managing the following IT Services:
NOC Management
WAN links and devices
Bill Processing for clients
Contact Center (inbound and outbound)
ITIL Standards Help Desk Management
Back End Processing
DR / Data Center
SAN
Desktop, Application and Server Support
Software and Platform as services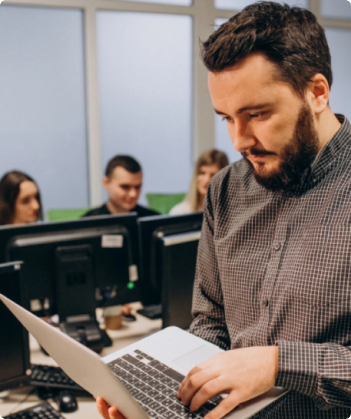 Multinet Managed Telecom Services let customers focus on their core business while we manage the operation and maintenance of their telecom infrastructure. We provide a dedicated single point of contact for technical operations that can benefit mobile operators with savings of up to 20% on technical OPEX, improved quality and SLAs.
Learn More

A fully trained and dedicated team at all major locations

A 24/7 facility offering complete visibility with monthly reporting

Real-time customer performance management with Auto alerts, Trouble-ticketing, We portals, Dashboards and Custom reporting
Managed Security Services
Multinet's Managed Security Services set the standard for accountability, reliability and protection. These services are designed to help enhance your information security and reduce your cost of security operations. We deliver the expertise, tools and infrastructure you need to secure your information and other assets with improved operational, financial and strategic efficiencies across your enterprise.
Our security solutions can reduce risks with the following facilities:
Email and Web Server Protection
Intrusion Detection Systems
Firewalls and IP Sec Solutions
Access, Authentication and Authorizing Platforms
Perimeter security installation and commissioning including OFC
MPPL hosts contact center products offering solutions for inbound, outbound, and blended environments, including Building facility, Technology infrastructure, Hosted data center and Voice/Data connectivity.
Contact centers are migrating to the hosted solution in large numbers because they provide large savings in capital outlay, cost of operations and maintenance, in addition to faster deployment, flexibility to expand or contract and reliable backup/disaster recovery systems.

Perimeter security installation and commissioning including OFC

Contact Center Technology Management Services
(CC-TMS)

Contact Center Operations Management Services
(CC-OMS)

Contact Center Inbound and Outbound
Voice Calling