Trusted Infostructure Partner in the Region
Multinet excels at addressing the diversified communication requirements of its customers through its extensive product portfolio, nationwide long-haul network, the overarching footprint of international POPs, and terrestrial extension into neighboring countries. We provide specialized solutions to our valued customers ranging from Single/Multi-site Local or International Data solutions, Internet connectivity & IP Transit solutions, Backhauling Solutions, Cloud Computing & Data Center services, Enterprise Voice & Video Conferencing Solutions as well as Virtualization and VSAT.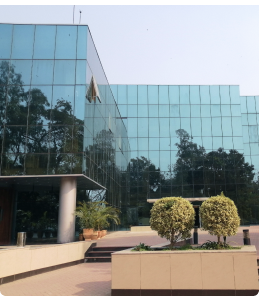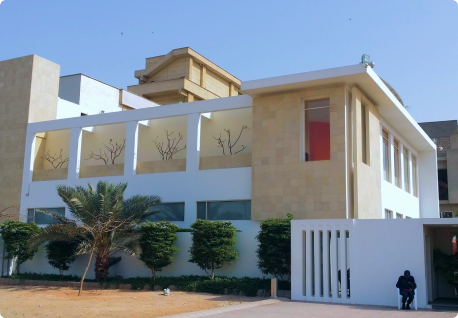 The Partner of Choice
Multinet is known for its reliable connectivity solutions on its 13,500+ km long self-healing and scalable optical fiber network covering over 130 cities of Pakistan, as well as diversified portfolio of managed services solutions and a large array of IT related services. Multinet's comprehensive solutions portfolio, remarkable enterprise market share, a team of highly skilled telecom professionals and exemplary services make it "The Partner of Choice" for its customers stretching from Top Global Enterprises to Small and Medium Businesses.
Our Vision
To be Pakistan's Business Communications Company of choice – focused on delivering leading connectivity solutions as measured by our exceptional service quality, reliability, global reach, innovation and value for our customers and stakeholders
Our Mission
Deliver superior Business Any Media (Data, Voice and Video) connectivity solutions for Pakistan on our 100% digital fiber optic.
Be the recognized leader in all communications, market segments and markets we serve.
Be a customer focused organization that provides one-stop total connectivity solutions.
Build enduring relationships based on trust with our customers and partners.
Our Team
Highly Skilled Professionals
Multinet's team of highly skilled telecom professionals and exemplary support services make it "The Partner of Choice"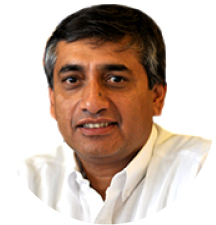 Adnan Asdar
Chairman - Board of Directors & Co-Founder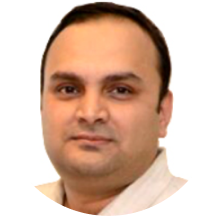 Adnan Zaidi
Chief Executive Officer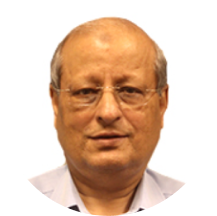 Major Aziez Ul Aman
Senior Vice President, Administration, Security & Energy Division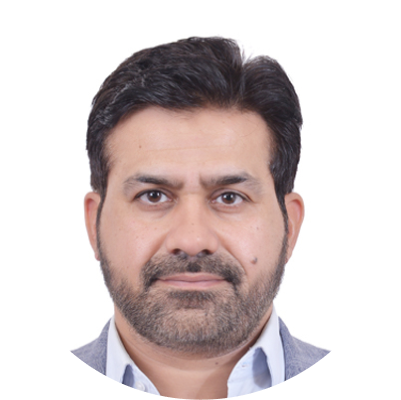 Shoaib Aslam Syal
Vice President Operations
Adnan is the Chairman - board of directors and co-founder of Multinet leading the organization as its Chief Executive. His guidance and experience has resulted in developing Multinet as the foremost brand in Telecom industry of Pakistan. He has a degree in Science (Civil Engineering) from Wisconsin, USA and a Masters in Science (Civil Engineering) from Minnesota, USA. He has a rich and progressively diverse experience of over 35 years in structural and forensic engineering, construction management, quality control and project management. Adnan has conducted a series of seminars on Entrepreneurship and Marketing at the Institute of Business Administration as well as Project Management and Leadership seminars at NED University in Karachi. He also plays advisory roles in several non - profit organizations primarily focused on Education and Health and is on the Executive Council Board for the Indus Valley School of Art and Architecture, The Citizens Foundation, The Hunar Foundation and Indus Hospital.
Adnan Hayat Zaidi is the Chief Executive Officer of Multinet Pakistan being as a pioneer member of Multinet Pakistan team who led organizational growth from the inception to where the company has evolved today and has played a major role in its success especially in the domestic enterprise market. Over the last 21 years he has been a catalyst of positive change in the organization contributing towards Institutional Sales, Business Development and Strategy. His contribution as a sales thought leader has been monumental in Multinet's extensive customer portfolio today. Working across a complex operating environment that is evolving at a rapid pace, Adnan is valued for his ability to find innovative technology solutions and build strong business relationships to meet the needs of business customers. Adnan has a natural flair for leadership, team management, operations, marketing and channelizing sales strategy for growth. He is an alumnus of Indus Institute with Majors in Sales and Marketing.
Major Zuberi is the Senior Vice President - Administration, Security and Energy Division and a senior member of Multinet with 50 years of experience, having served in the army for 20 years holding command staff and instructional appointments. After a brief 5 years' tenure with the Pakistan Steel Mills as Manager Security and Administration he joined the German multinational company Siemens, where he worked first as Director Administration and Industrial Relations and later as Cluster Lead for Siemens Real Estate and Security in West Asia. He then became the Cluster Lead for Siemens Real Estate for Middle East comprising of 16 countries. During his tenure with Siemens his work was acknowledged and was awarded certificates of appreciation by the International headquarters on several occasions for outstanding efforts.
Shoaib Ahmed Syal is the Vice President Operations of Multinet Pakistan and has 19 plus years of diverse experience of managing large scale data and telecom projects and operations. He has a consistent track record in designing and delivering cost effective strategic solutions focusing on planning, service delivery and technical support of data and voice, transmission and access networks. He previously worked with Multinet as Manager Metro Fiber Network and later served in various telecom organizations where he further developed his skills. Shoaib holds an Engineering degree in Electronics and a Master's degree in Telecom and Computer Networks from London South Bank University (UK). He is a certified Six Sigma Yellow Belt and has gone through extensive training programs on Project Management, People Management, Leadership, Undersea Cable Systems, WiMAX, GSM and 3G networks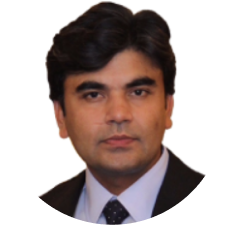 Syed Abdul Salam
Vice President Technology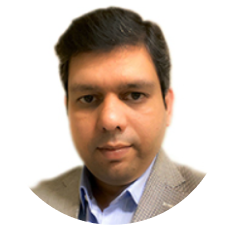 Atif Mahmood
Vice President Business Development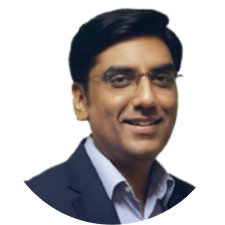 Tayyab Manzoor
Vice President Infrastructure Operations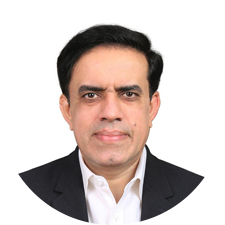 Muhammad Saleem Shahid
Vice President Long Distance Network Operations
Syed Abdul Salam is the Vice President Technology, a highly accomplished and decisive senior executive member with over 19 plus years of progressive network service experience from cloud computing to IP Core, transmission, wireless operation and data centers. He has successfully created robust and future network design for all customer network aspects including end-to-end IP connectivity (architecture and design, and support to Technology and Operations). He holds a Master degree in Information Technology from Preston Institute of Management Science and Technology, Karachi.
Atif is the Vice President Business Development and the front man in the line of Multinet's domestic business. He joined in 2006 and has held various Senior Management positions at Regional and Head Office levels. His extensive expertise in telecom and digital services backed by a strong commercial and technical background played a key role in the success of Multinet Pakistan. Well versed in managing and leading business teams in technology business domains such as Datacomm, Fiber optics, Telephony, Wireless solutions, VSAT services, Managed IT services, Cloud & Data center tech, SD WAN, network interconnects, IRUs, Tower fiber and IP Transit arrangements. Mr. Tahir holds double Masters in Business Information Technology and Business Administration. His experience and calibre makes him an integral part of Multinet Pakistan's management team.
Tayyab Manzoor is the Vice President Infrastructure Operations with over 20 years of telecom and IT experience. With a broad background across operations, Tayyab has become adept at improving end-to-end infrastructure processes, expansion projects, transforming customer engagement and satisfaction levels without compromising service delivery. His pragmatic approach combined with strong communication and operational skills allow him to influence and persuade stakeholders at all levels. His professional background and knowledge qualifies him as a highly competent management team member of Multinet Pakistan. Mr. Manzoor graduated with a Master degree in Computer Science, Computer Networks and Telecommunication from The University of Lahore.
Muhammad Saleem Shahid is the Vice President Long Distance Network Operations, an experienced professional and foundation member of Project Ittehad (A project of Fiber optics deployment across Pakistan) with a demonstrated history of working in telecom industry. He is always keen to take brave decisions, looking for opportunities that have a commercial advantage and add value to customer experience, communicating always openly and easily and help to develop and to grow the business while having in mind serving a huge market of individuals is what drives his success. Mr. Shahid is a civil engineer from University of Engineering and Technology (UET) Lahore and holds master degree in Business Administration.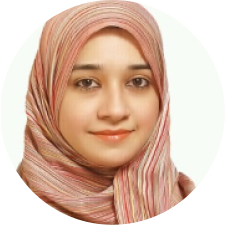 Rabia Imtiaz
Head of Human Captial & Organizational Development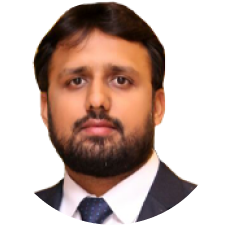 Umer Zahoor
General Manager Finance
Rabia Imtiaz is the Head of Human Capital & Organizational Development for Multinet Pakistan, overseeing the company's talent and people strategies, culture, and diversity, equity and inclusion efforts. In her role, which she has held since 2019 has taken many initiatives of transforming Human Resources from conventional to digital revolution and has expanded the platform for capacity management. Ms. Imtiaz has over 12 years of experience including multinational companies and HR consultancy. She holds Bachelor's Degree in Information Technology and Master in Business Management specialized in Human Resource Management.
Umer Zahoor is the General Manager Finance for Multinet Pakistan. In this role, Umer provides financial and analytical support to the Chief Operating Officer. Umer is a Chartered Accountant and Masters in Economics and started his career as an auditor at member firm of Grant Thornton. He has great proficiency in dealing with complex analysis as well as sound grasp of financial systems and procedures. He is a detail orientated individual that has always had a complete grasp of the entire organization and how issues affecting one piece of the financial operation will affect the other entities or divisions.


Extensive nationwide network

Overarching footprint of international POPs

Terrestrial extensions into neighboring countries